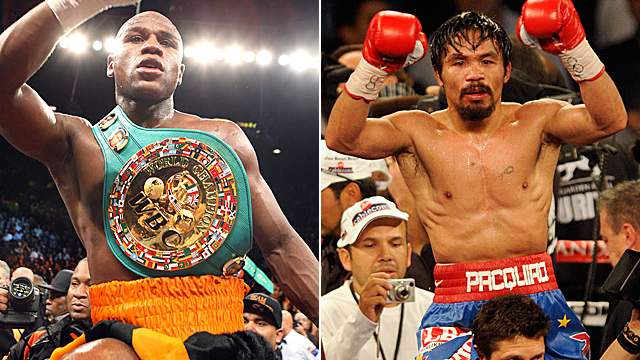 Manny Pacquiao has accepted a challenge to fight Floyd Mayweather, but Pacman's camp says there is no economic sense in setting up a bout with the American in Las Vegas on May 5th. The unbeaten Mayweather publicly challenged the Filipino champion to fight on that date via Twitter this week.
"This is the fight the world wants," said Pacquiao, "but Mayweather wants a guaranteed purse so he has to get a promoter who can give him that."
Pacquiao's advisers want the fight to take place in a new arena. The existing venue, the MGM Grand, seats only about 17,000, which could fetch around $20m in sales, but the larger arena could raise an additional $30m.
"Why would I throw away a percentage of $30m?" asked Pacquiao's adviser Michael Koncz.
© 2012, @BWyche. All rights reserved.