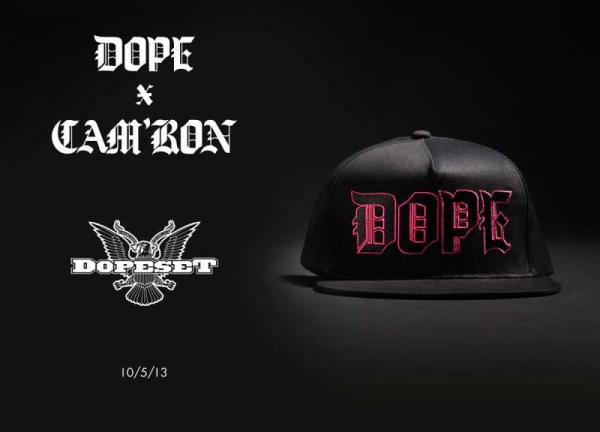 For those of you that we're scrambling and trying to figure out what bill wasn't going to get paid this month in order for you to purchase something from the forthcoming release of DOPE & Cam'ron's Capsule Collection no need to stress any further. Earlier today during an interview conducted by Niki McGloster  of KarenCivil.com,Killa confirmed that the release was not authorized by him.
"Now, tell me about your recent collaboration with the DOPE apparel. That's something that my manager British [Young] had worked out, and I knew nothing about it. To make a long story short, I didn't know I was as big as I was in the fashion world. When I did these ALIFE shirts, a lot of people hollered at me to do capsule collections with them. This dude calls from DOPE like, 'Yo, we're putting out the capsule Cam clothes deal that we made in a couple weeks.' I never signed off on anything with them. I didn't cosign on the artwork or the designs. I'm not going to allow them to have had conversations with my manager a year and a half ago about doing something because their company is in trouble, and now they see that I'm doing good in fashion, they think they just gon' throw this out there. I'm not cosigning that. I'll put it on Instagram and everything that I'm not doing it."
Regardless if a collaboration between the two parties will ever surface, Cam's Ghetto Heaven Vol.1 is now available for stream + download | Here and his First Of The Month web series premieres Dec. 1st!
© 2013, @quinelleholder. All rights reserved.