Selina Carrera is a songwriter, singer, rapper, and poet from Philadelphia, PA. Selina, previously signed to Columbia Records… and later joined Pras (The Fugees) led group "The Axxis". After spending a stint as Lauryn Hill's background singer in 2011, Selina is now re-embarking on a solo career. Selina has shared the stage with Seal, P. Diddy, Musiq SoulChild, Lauryn Hill, Nikki Jean, and others.
The Wonder Years (released 1/31/13) is a collection of some of Selina Carrera's first releases, recordings, and freestyles. If you like these tracks, keep your eyes open for her new material coming later this year. Selina Carrera's first release of her new material is coming as early as Valentine's day, 2013.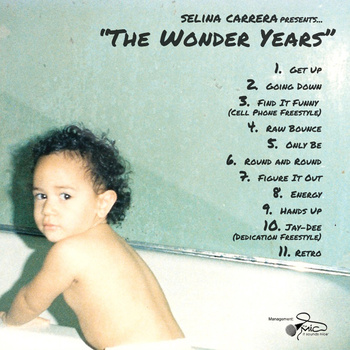 DOWNLOAD: Selina Carrera – The Wonder Years (Mixtape)
© 2013, @BWyche. All rights reserved.