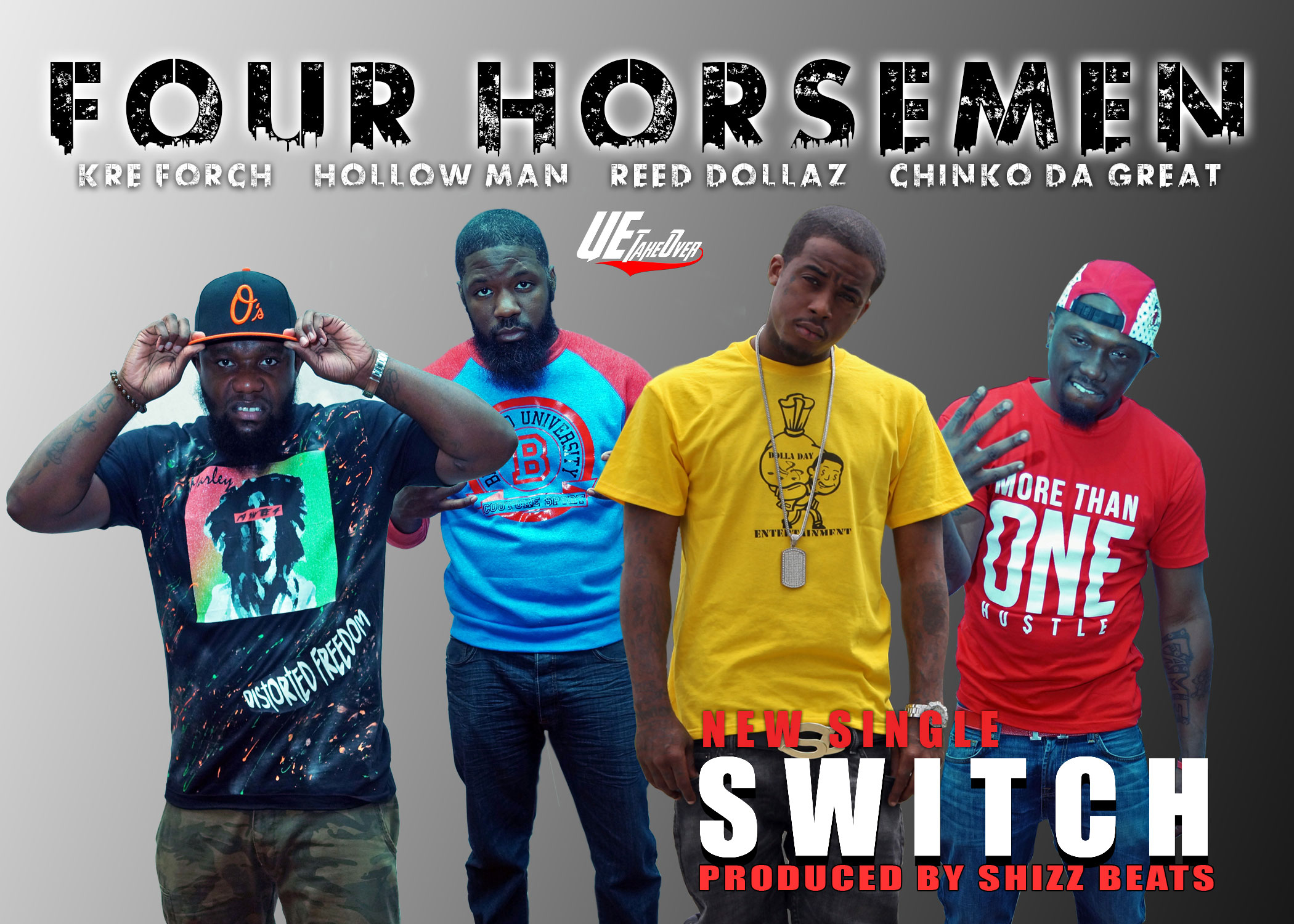 HipHopSince1987.com premieres the first official single from The Four Horsemen off their upcoming mixtape "What the Streets Been Missing". "Switch" produced by Shizz Beats is a dynamic track that showcases the lyrical talent of the four artists. This unique track takes the listener from bar to bar while the artists demonstrate their strength on each verse and call "Switch" for the next emcee to rock.
The Four Horsemen is comprised of Kre Forch, Chink Da Great, Hollow Man and Reed Dollaz. Together with Undisputed Entertainment, this group of power house emcees will have the street talking in Philadelphia and beyond.
You can see The Four Horsemen kick off their East Coast tour at the Lyrically Fit/Exponent Entertainment Experience on Wednesday July 31st at the Trocadero (1003 Arch Street) in Philadelphia. Doors open at 9pm. Tickets are $10 at the door.
www.ueradiolive.com #TeamUe
© 2013, @BWyche. All rights reserved.