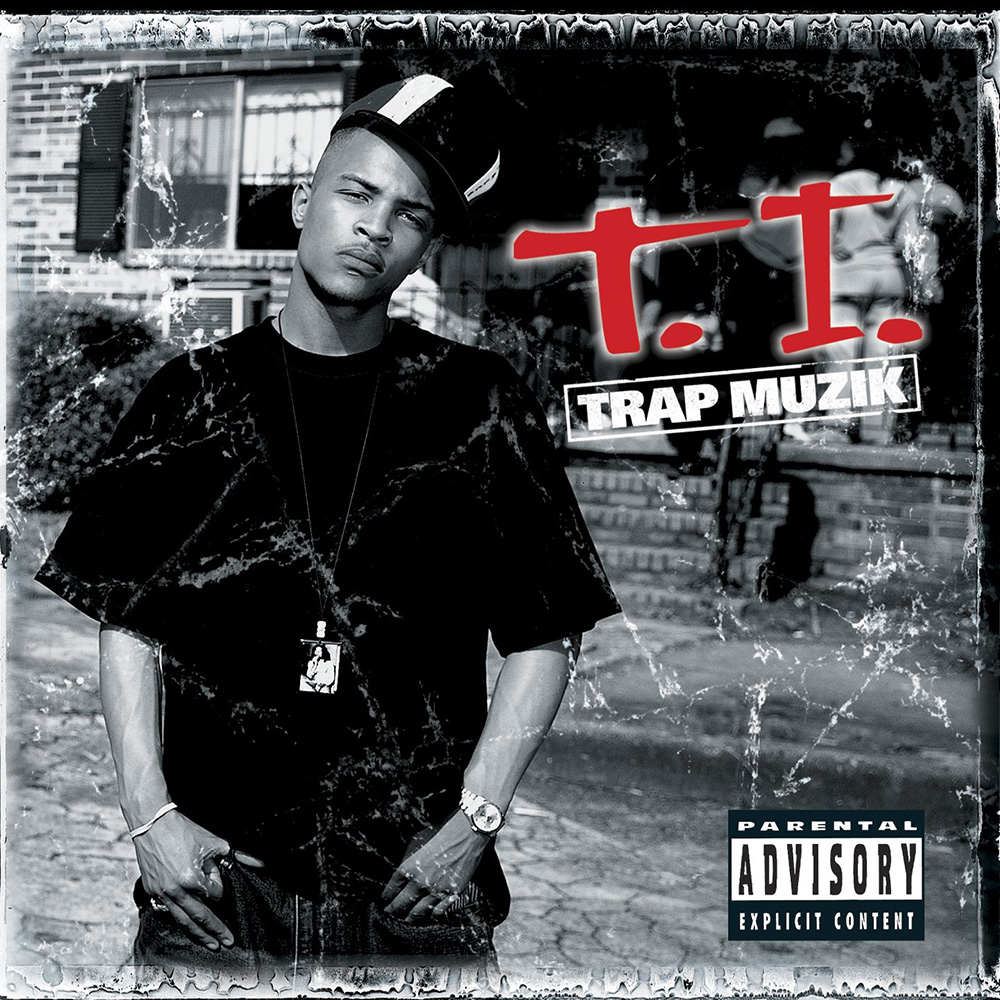 Recently, a question was posed on twitter on whether or not T.I. can be considered a "legend" in the music industry. My answer to that was HELL YEAH! Trap music has been dominating mainstream hip hop for the last few years. It is no longer a sound reserved for those in the southern states, it has expanded and other regions are now adopting their own form of "trap" music. Aiding the ongoing unemployment crisis in America, Trap music continues to create jobs as new "trap stars" are becoming more and more popular in hip hop. In my opinion, these new batch of trap artist have one person to thank for that…Clifford Joseph Harris, Jr
Now some of you all are going to disagree but lets just look at the facts. Let's look at T.I's second studio album, fittingly titled Trap Muzik. To date the album has sold over 1.7 million, received favorable reviews when it was released & is now considered a classic. Now that that's out the way, lets look at the real.
The early 2000's can be considered as Atlanta's golden years. When Trap Muzik was released in 2003, it introduced a new sound to Atlanta's mainstream music scene. Crunk & "Snap" music had completely took over by this time and the entire country was leanin' and rockin' with the ATL. But when the self-proclaimed King of the South dropped that Trap Muzik potna!…he created a whole new lane that was all his own. DJ Toomp created the blueprint that defined the "trap" sound and BAM! the genre was formed.
Since Trap Muzik, T.I. has had a very solid run of hits from "24's" to "Dead and Gone" to "ASAP" and "Live Ya Life", the man touches all bases. His ability to make music thats hood enough for the "hood" but yet pop enough for the white folk is impressive. Opening that door made it possible for Young Jeezy to breakthrough with his "coke rap" and from that point on the rest is history.
Trap music has evolved so much in the past 10 years and the sound has been "watered down" since it became mainstream in 2003. T.I. is still making hits and has crossed over into successful career in both film and television, something that very few of his fellow ATLien's have been able to achieve (see the EPIC FAIL that was going to be Shawty Lo's  baby mama drama series) YET people still are Ray Charles to T.I's influence in rap music.
In closing, At 32 years old T.I. is a LEGEND and should be treated at such! He runs a successful record label, has 3 Grammy's, AND like a true "trap star" he can go to prison not once but TWICE and come out with an image thats squeaky clean. If that ain't the traits of a KING then I don't know what is!
© 2013, @BWyche. All rights reserved.