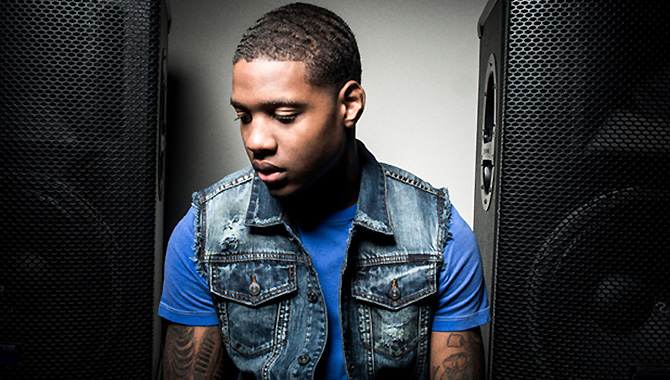 It was all good just a week ago in the words of Kanye West, Chicago's most successful rapper to date. Chiraq natives Chief Keef (GBE) famous for "Don't Like" and Lil' Durk (OTF) famous for "Dis Ain't What You Want" are currently engaged in a beef apparently surrounding Keef's refusal to put up the bond money required to free Lil' Durk who was arrested on weapons charge in early June. Durk spent a month locked up and while serving his time it was rumored he got into multiple scuffles with rival gang members, according to rapper P. Rico (BRICK SQUAD). Lil Durk recently has released a video for "Everything All White" featuring Yo Gotti.
Since his release, Durk has attacked Keef for staying in the suburbs and leaving the O' Block neighborhood, "Im on 64th and normal tweetin not in DA woods tweetin ‪#glosquad." Durk also proceeded to add "Fuck gbe bitch,". Keef moved to a Chicago suburb prior to the release of his solo debut album Finally Rich in December. Apparently Keef is maturing stating that he doesn't hold any ill-will towards Lil' Durk and Lil' Reese (GBE). Chief Keef is not taking threats seriously and tweeted "Niggas Funny As Fuck…Still Love U Doe Cuss,". The two are still taking minor jabs at each other but it doesn't look like this is going to get out of hand as of yet.
via Kollege Kidd
© 2013, @quinelleholder. All rights reserved.