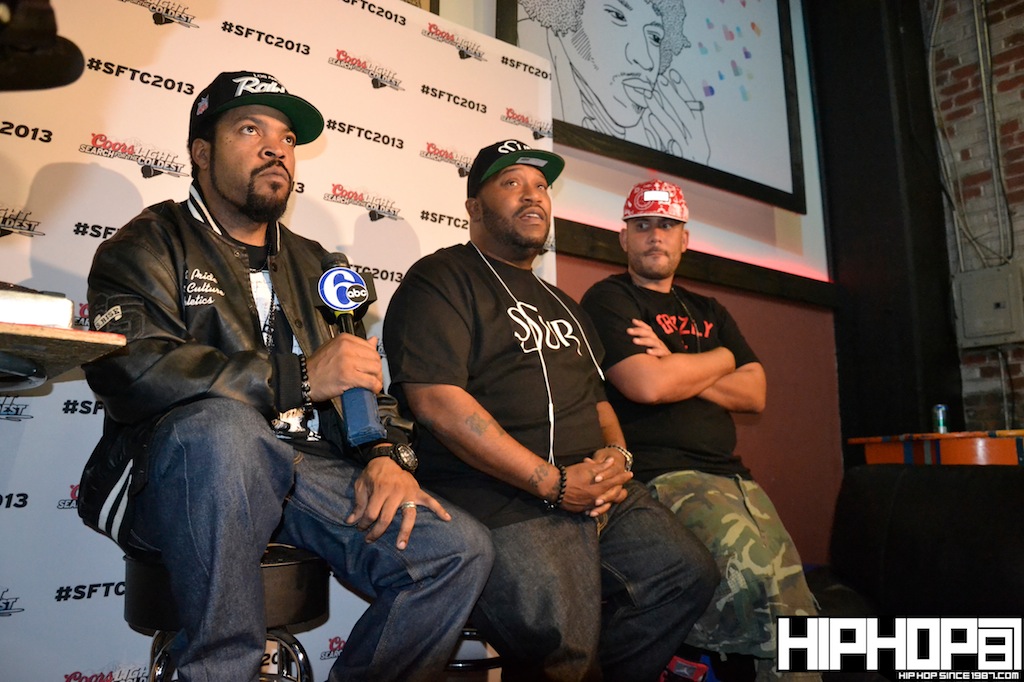 Coors Light held its Search For The Coldest competition in Philly on July 11, 2013. HHS1987 managed to ask Bun B, Ice Cube and DJ Drama a few questions on music, sports and more. DJ Drama talks about Don Cannon new position of VP of A&R at Def Jam records. When asked will he follow the same path, Drama said "Stay Tuned!!!" DJ Drama also mentions that Don Cannon will still be hosting mixtape. All three, Ice Cube, Bun B and DJ Drama talk about the new music in their regions: LA, Houston and ATL. Bun B talks about grabbing Dwight Howard from Ice Cube's Lakers as well. The trio also talk about why its foolish to retire if your an older rapper. Bun B talks his top 3 sneakers of all time and much more.
This video was shot and edited by HHS1987's Rick Dange.
WATCH DJ Drama x HHS1987 3 Part Interview http://www.youtube.com/watch?v=Y6gDGNKCxnc&list=PLVyEc5bwRmFxqeOQx9sbqPCsG9J7caRux
Youtube ► http://Youtube.com/HIPHOPSINCE1987TV
Facebook ► http://Facebook.com/HHS1987
Twitter ► http://Twitter.com/HipHopSince1987
Instagram ► http://Instagram.com/HipHopSince1987
Follow us on Twitter
@BunBTrillOG
@IceCube
@DJDrama
@BWyche
@EMoneyBeatz
@HipHopSince1987
@RickDange
© 2013, @BWyche. All rights reserved.