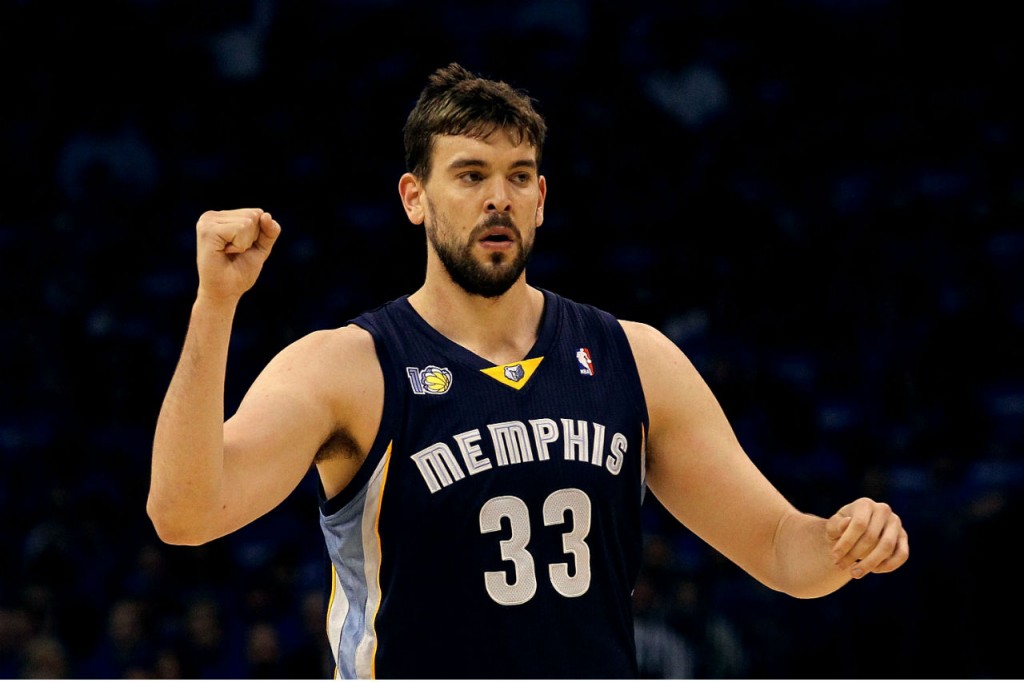 Grizzlies center Marc Gasol has won his first NBA Defensive Player of the Year award after anchoring the league's stingiest defense.
The NBA announced Wednesday that Gasol received 212 points and 30 first-place votes. The 28-year-old Gasol becomes the first Grizzlies player to earn defensive player honors.
The 7-foot-1 Spaniard averaged 1.7 blocks and 1.0 steals for a Memphis defense that allowed a league-low 88.7 points per game.
"I'm the first European ever to accomplish this," Gasol said Wednesday at a news conference held in the lobby of the FedEx Forum in Memphis, Tenn. "It's really an honor. Now I think my kids will believe me when I tell them I played in the NBA."
The Grizzlies were 6.8 points per 100 possessions better defensively when Gasol was on the floor, and were considerably more effective on the defensive glass.
The Grizzlies as a whole ranked second in the NBA during the regular season in defensive efficiency, and Gasol was eager to credit teammates as he accepted the award.
Memphis is currently down 0-2 in their first round matchup with the Los Angeles Clippers. Game 3 is Thursday night on TNT live for Memphis,TN.
© 2013, Eldorado2452. All rights reserved.