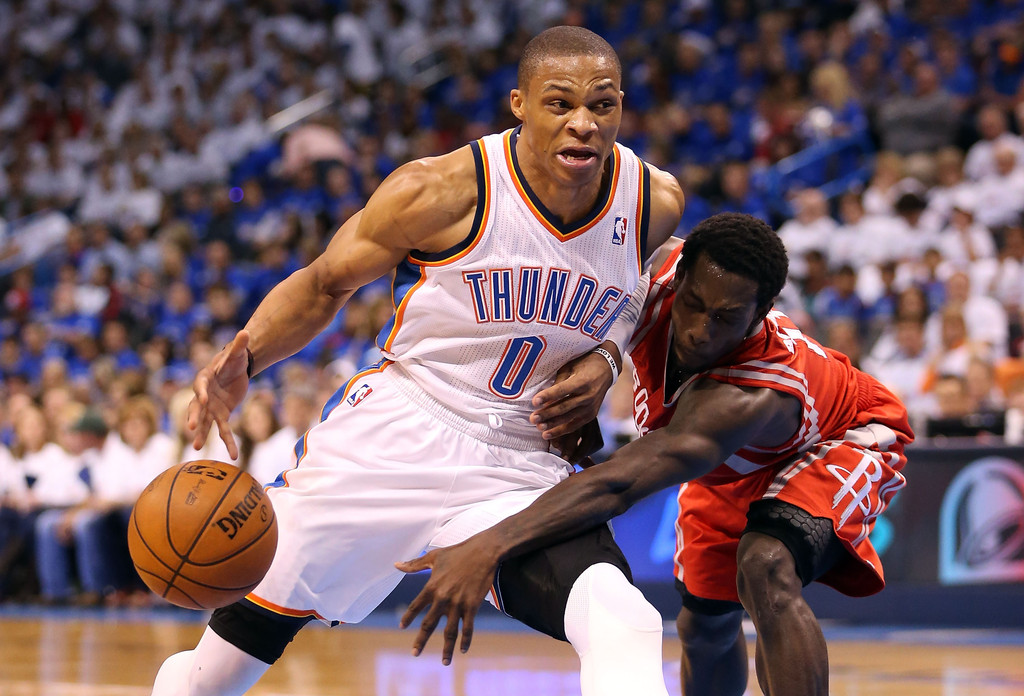 It appears that when Houston Rockets guard Patrick Beverley collided with Oklahoma City point guard Russell Westbrook's knee that damage was truely done. Despite dropping 29 points in a 105-102 victory against the Houston Rockets, Westbrook suffered a tear in his lateral meniscus in his right knee in Game 2 on wednesday night and he will require surgery meaning Westbrook now out indefinitely.
The Thunder has a 2-0 lead in the Western conference best of 7 series against the Houston Rockets and they meet again Saturday night at 9:30 live from the Toyota Center in Houston,TX. Back up point guards Derek Fisher and Reggie Jackson will try to full the void of the injured Westbrook.
© 2013, Eldorado2452. All rights reserved.