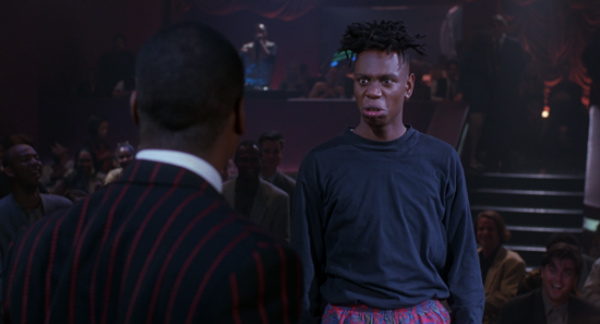 Just like the scene in Eddie Murphy's Nutty Professor where Dave Chappelle played "Reggie", the legendary comedian allegedly walked off stage after being heckled in Hartfort,CT by multiple audience members last night.
Dave Chappelle walked off stage to a chorus of boos and heckles last night after a rowdy audience ruined his stand-up comeback. The comic faced a barrage of hollers from the moment he took to the stage at the 30,000-seat Comcast Theatre in Hartford, Connecticut.

About ten minutes into his set, he complained that people were making too much noise, and abandoned his prepared routine. He pulled up a stool and started smoking and making idle chat until he had completed the 25 minutes he was contractually obliged to be on stage.

"You are booing yourself," he said over the wall of noise. "Go home and look in the mirror and say 'boo' at yourself. At the moment, that's how I feel about you."

He added: "Ah, fuck you, I'm the one that has to get the review in the paper tomorrow. I'm going to have to read about this shit for months."
© 2013, @quinelleholder. All rights reserved.