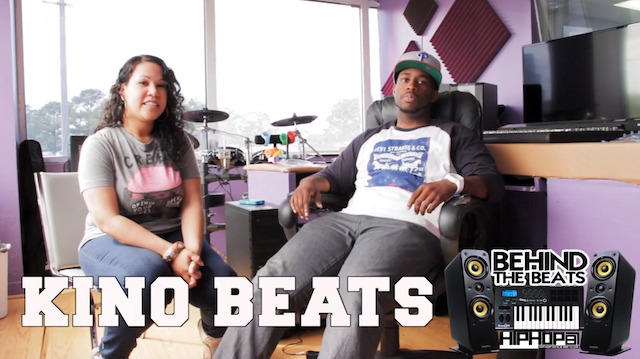 HHS1987's Cymandye caught up with Virginia's super producer, Kino Beats for HHS1987s Behind the Beat segment. Kino Beats talks about starting off rapping at a young age, and people being impressed on who was producing and recording his music. From there he pursued music. He talks about working on Fruity Loops before it became popular and more. Kino Beats is responsible for Juelz Santana & Wiz Khalifa "Everything Is Good," Gunplay, Soulja Boy, Nappy Roots, Nipsey Hussle "Success," Lil Twist, and he is currently working on Jadakiss new records, Fat Joe, Young Jeezy new single and much more. He talks about Virginia producers, his sound, and more.
The interview was conducted by HHS1987's Cymandye. The video was shot and edited by HHS1987's Rick Dange. Background music produced by E-Money. Checkout his Soundclick page here:http://hhs87.co/13Q44ri
Youtube ► http://youtube.com/HIPHOPSINCE1987TV
Facebook ► http://facebook.com/HHS1987
Twitter ► http://twitter.com/HipHopSince1987
Instagram ► http://instagram.com/HipHopSince1987
Follow us on Twitter
@KinoBeats
@HipHopSince1987
@Cymandye
@RickDange
© 2013, @BWyche. All rights reserved.