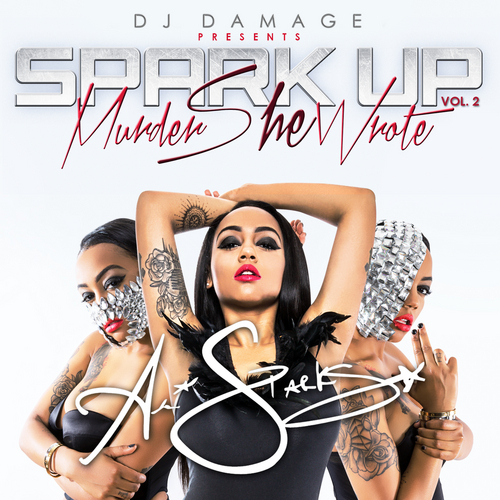 Revolt TV's DJ Damage hosts Asia Sparks new project, Spark Up Volume 2 Murder She Wrote. After two years since her initial debut project, Asia Sparks is back on the scene. This time with her Jahlil Beats produced radio single "Bum Chick" paving the way, Asia is sure to show and prove. She even warmed fans up with her "Hot Chick" freestyle video that brought the city out. Watch her latest video for "Sparkle Girl Anthem" that released just hours before the mixtape dropped at midnight.
She did it by herself for the most, only collaborating with Gillie Da Kid, Jaisun, Dizzy Wright & a few others. Production wise, she teamed up with Jahlil Beats on a few tracks, and her in house production team Spacekamp. Asia even has some co-production credits on "Bollywood", "Fuck Asthma" and "Tears In My Eyes."
From singing on the project, to having "Bollywood" theme tracks, and more, Asia continues to show she is versatile and not like any other. That's why she ended the project celebrating on the "We Won" track.
DOWNLOAD: Asia Sparks – Spark Up Vol. 2 (Mixtape)
Stream the project below.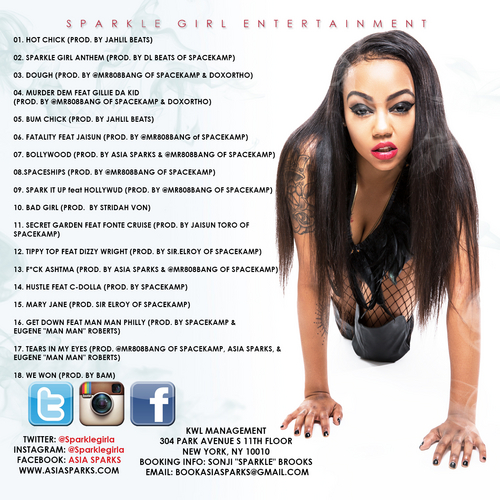 © 2014, @BWyche. All rights reserved.