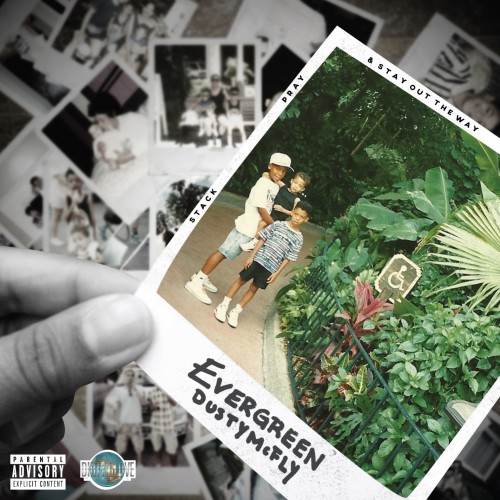 Atlantic Records artist Dusty McFly has released his highly anticipated new project entitled "Evergreen". Dusty McFly's new 15 track project features new music with Scotty ATL, Kap G and many more. Check out the tracklist and download Dusty McFly's new project "Evergreen" below.
1. Intro (Destination Evergreen)
2. On That Tip (Produced By Key Wane)
3. Paper (Produced By JWhiteDidIt & Troy Taylor)
4. These Niggas Featuring Peej (Produced By Cy Frye)
5. Song Cry (Produced By Helluva)
6. This Ain't For Everybody Featuring Sino (Produced By Yola Gang)
7. V.I.P. (Produced By Drum Dummies)
8. All My Hoes Featuring Scotty ATL (Produced By SK)
9. Bag Up Featuring Louis Gold (Produced By Louis Gold)
10. Til Da World Blow Featuring Jon Connor (Produced By Jerry Parker)
11. Go Crazy (Produced By The University)
12. Don't Be Afraid Featuring Kirko Bangz & Maejor Ali (Produced By Brody Brown)
13. Pretty Freak (Produced By Cardo)
14. Can't Complain Featuring Kap G (Produced By Squat)
15. Bullshit (Produced By Sky Beats)
© 2014, Eldorado2452. All rights reserved.