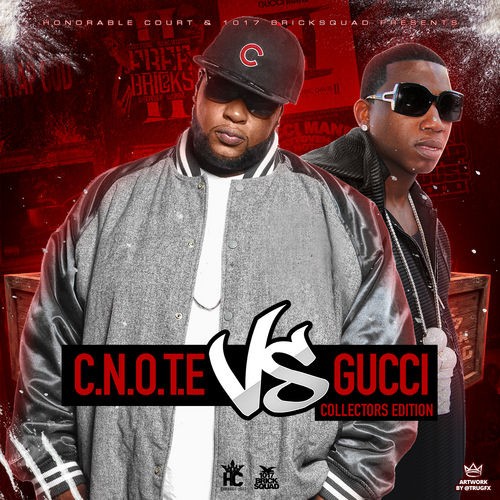 Gucci Mane dropped off a little gift for the fans on Christmas Day. He & Honorable C-Note collab yet again on a new project titled 'C-Note Vs. Gucci'. The mixtape hosts 23 records, some of which were previously recorded like the 2 Chainz assisted banger, 'Use Me'.
The project features artists such as Young Thug, Rich Homie Quan, 2 Chainz, Young Dolph, PeeWee Longway, Chief Keef & more.
Check out the tracklist & stream below.
Tracklist
01. C-Note Vs. Gucci (Intro) 
03. Start Pimpin Feat. Chief Keef 
04. Activis 
05. Double 
10. Back Yard 
11. Story 
12. Scarface 
13. Mr. & Mrs. Perfect 
16. Thru Wit Dat Shit 
17. Say A Prayer Feat. Rich Homie Quan & Pizzle 
18. Pour Me Up Feat. Young Dolph & PeeWee Longway 
19. Fingerwave 
20. Stoner 2 Times 
22. Dope Show 
23. Swole Pocket Shawty
© 2014, Niyah Nel. All rights reserved.