Justin Credible and DJ Sourmilk of the LA Leakers sit down with the legendary DJ Premier to tells stories how one of his biggest records came about in an audio biography.
Stream, view the tracklist, and download the audiobiography below.
Download: LA Leakers – Leaks That Collected Dust: The Audio Biography Of DJ Premier (Mixtape)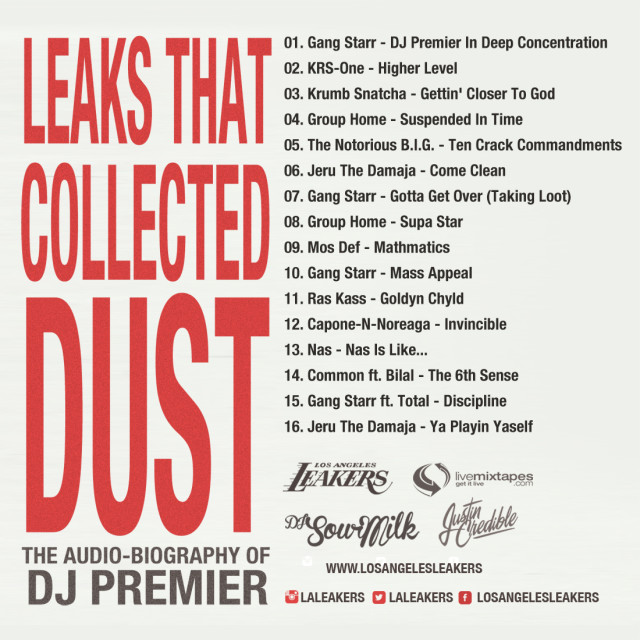 © 2014, miixtapechiick. All rights reserved.