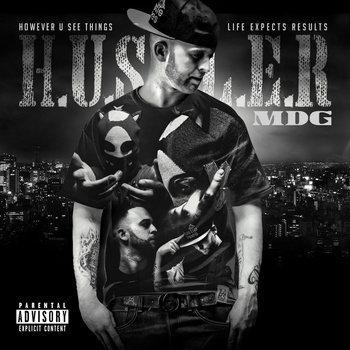 H.U.S.T.L.E.R "HOWEVER U SEE THINGS LIFE EXPECTS RESULTS" is for anyone!  No matter your background lifestyle preferred genre M.D.G delivers a project that if you don't like every song your going to rock with atleast a good 3-4. Most will be able to listen to 1-13. With innovative production and M.D.G's unorthodox flow makes this album stand alone. M.D.G keeps his traditional "life" concepts with a crazy commercial twist with songs like "OK OK OK" "Diamond In The Rough" "Unexplainable" and more. Purchase However U See Things Life Expects Results on iTunes today!
DOWNLOAD: MDG – H.U.S.T.L.E.R (EP)
www.twitter.com/mdg_official916
© 2014, Eldorado2452. All rights reserved.