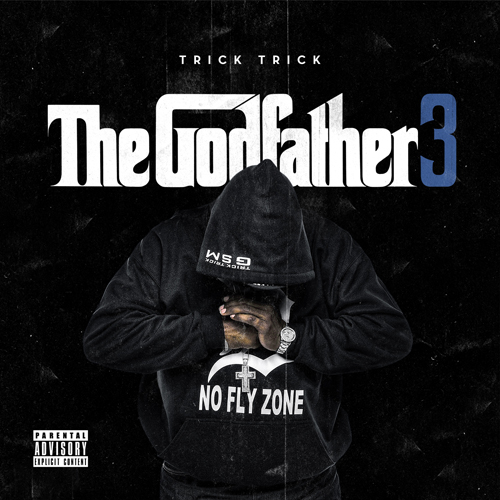 Detroit's own Trick Trick drops his brand new mixtape 'The Godfather 3′. Coming in with 22 tracks, the project features guest appearances Royce Da 59, Young Buck, Trae Tha Truth, Kurupt, Troy Ave, Termanology, Icewear Vezzo and more.
Tracklist, stream and download link below.
Download: Trick Trick – The Godfather 3
1. Intro
2. GodFather ft. Monsoon
3. Outside ft. Young Buck, Parlae, Cash Paid
4. SHXT
5. OG Bobby Johnson
6. Out My Face
7. D-Boy Party ft. Icewear Vezzo
8. Too Damn High w: Reggie Bo Comedian CP (Skit)
9. Stoner
10. Ill Will was Just High (Skit)
11. Smoke Weed Everyday ft. Diezel, DJ Crazy Toones
12. Devil Is A Lie
13. TONY
14. Ghetto Survivor w: DJ Kay Slay, Troy Ave, Trae Tha Truth, Termanlogy
15. This Ain't No MF'n Trap w: BH (Skit)
16. Price Is Right
17. It's A Wrap w: Reggie Bo (Prod by Antt Beatz)
18. L.A.N.K ft. Slice 9, Cash Paid, Brez, LStreetz
19. That's Gangsta ft. Kurupt, Trae Tha Truth, J Drew Sheard
20. Caught at the Airport (Skit)
21. No Fly Zone ft. Royce Da 5'9, K Young
22. Bosses Lead (Outro)
© 2014, miixtapechiick. All rights reserved.