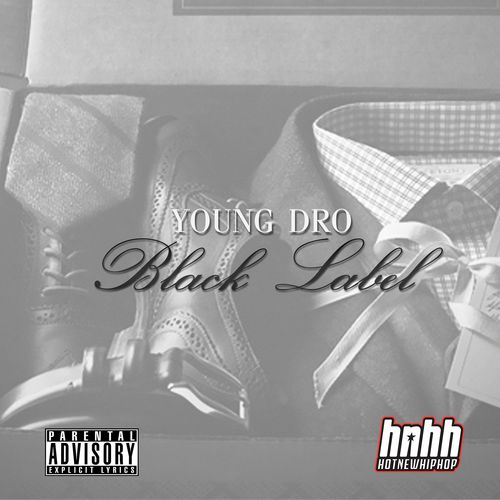 After dropping his first mixtape 'Purple Label,' Young Dro continues to pay homage to Ralph Lauren and drops his second mixtape titled, 'Black Label.' Premiered exclusively by HNHH, the tape consists of 15 records with features from T.I., Trae Tha Truth, Spodee, Ca$h Out, Mac Boney and more. Production is handled by FKi, Dun Deal, DJ Spinz and others. Be sure to check out his other tape 'Purple Label.'
Tracklist, stream and download link below.
Download: Young Dro – Black Label
1. Intro
2. Wrong Side (Prod. By FKi)
3. Interlude 1
4. Thirsty Feat. T.I. (Prod. By Dun Deal)
5. Reload Feat. Yung Booke, Zuse, Trae Tha Truth (Prod. By DJ Spinz)
6. Foreign Feat. Spodee & Cash Out (Prod. By Stroud)
7. Nun On Me (Prod. By Shekspere)
8. Interlude 2
9. Bazooka (Hookah Freestyle)
10. Watch Out Feat. Mac Boney (Prod. By Yung Carter)
11. Y'all Niggaz (Prod. By The Democratz)
12. Connect (Prod. By The SoundBrothers)
13. Where They At (Prod. By G Money)
14. Stop Me (Prod. By Big A)
15. Complicated (Prod. By Mike Dupree & Lil'C)
© 2014, miixtapechiick. All rights reserved.