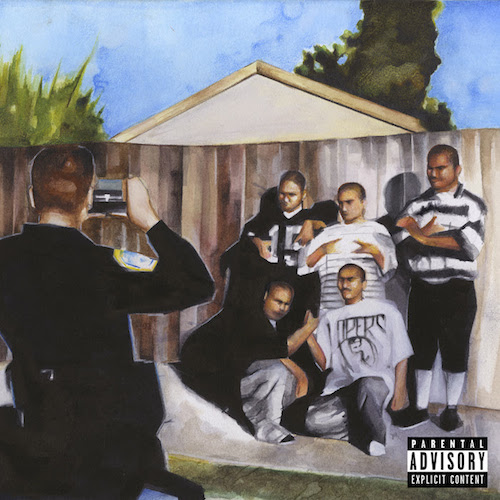 Getting ready to drop his dual disc album, 'Good To Be Home,' May 20th, Blu unveils the official artwork and tracklist for the project. The West coast artists recieves contributions from Fashawn, Prodigy, Thurz, Casey Veggies, Evidence, Planet Asia, Krondon and more.
Check out the tracklist below.
Disc 1
1. Home
2. The Return
3. Back Home Again
4. Boyz N The Hood (ft. Fashawn, Like and BeYoung from Pac Div)
5. Whip Creme (Part One) (ft. Definite, Big Dame, Co$$, and Swt Pea)
6. The West
7. The 50z
8. The LA (ft. Secret Service Agents)
9. Summer Time (ft. Bombay and Arima Ederra)
10. The Summer / (bonus) Angel Dust (ft. LMNO and 2Mex of The Visionaries and Imani of The Pharcyde)
Disc 2
1. Rap Dope
2. Dre Day
3. Red & Gold (ft. Prodigy of Mobb Deep, Mitchy Slick and Phil Da Agony from Strong Arm Steady)
4. Child Support
5. Well Fare (ft. Thurz and Casey Veggies)
6. He Man
7. Brown Sugar (ft. MED and Oh No)
8. Bobby Brown (ft. Clutch, Mic Holden, and Definite)
9. Can't Stop, Won't Stop (ft. Alchemist, Evidence, Tristate, Planet Asia, Donel Smokes, Chace Infinite, and Krondon)
10. The West (Part Two)
© 2014, miixtapechiick. All rights reserved.