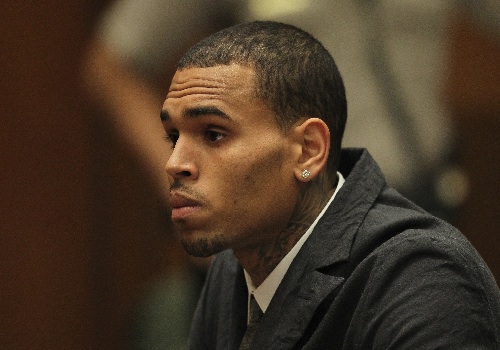 Chris Brown's assault trial will begin Wednesday, Aprl 23. The trial was delayed for a few days. Breezy's bodyguard has already been convinced of assault due to the October incident. It is because of Chris Hollosy's trial that the judge decided to reschedule Brown's so lawyers can put his testimony in their arguments.
Chris and Hollosy were arrested for allegedly punching 20-year-old Parker Adams. Adams claims that he was punched after near a W Hotel in Washington D.C. for attempting to get a picture with the singer. He has filed a civil suit against Brown and his bodyguard for $3 million for medical bills. Hollosy will be sentenced on June 25.
Breezy is facing time in jail for the incident due to still being under probation stemming from the 2009 assault incident with Rihanna. The singer being kicked out of a rehab center will most likely also play a part in the outcome of the verdict.
© 2014, Julie Aly. All rights reserved.