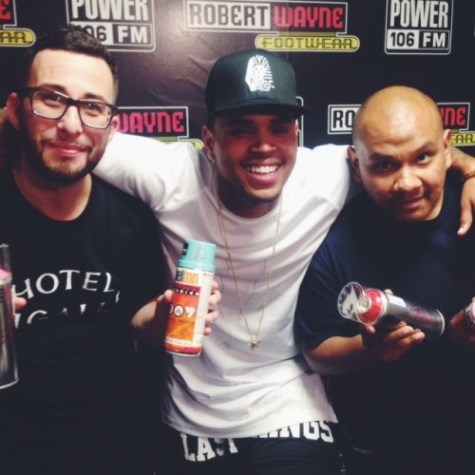 Continuing to celebrate the release of his new album, X, Chris Brown made his way to L.A's Power 106 and decided to do a freestyle over ScHoolboy's hit "Studio" single for none other than the LA Leakers.
X is in stores now and available on iTunes,
Listen below.
© 2014, miixtapechiick. All rights reserved.