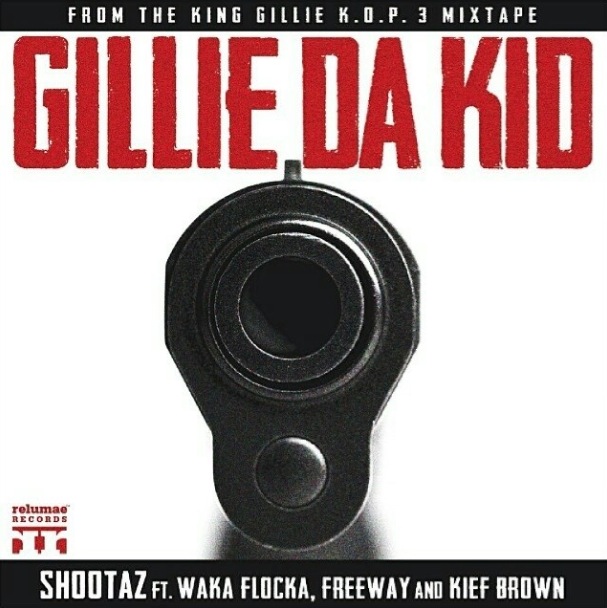 Here is a new record from the upcoming King of Philly 3 mixtape from Gillie Da Kid. The first single off the project is called "Shootaz" and it features Waka Flocka Flame, Philly's own Freeway who snaps on the record and Kief Brown. Gillie is serious about this mixtape and you should expect more fire from this vet this summer. The mixtape is set to drop on June 11th.
Here is a look at the KOP3 track list.
1. Make It Home
2. My Niggaz Ain't Broke featuring The Game and Star Studded
3. Bottom Line
4. Let A Nigga Be Great featuring StarrZ
5. Envy
6. No Days Off featuring Big Ooh
7. Not To Be Fucked With featuring Jadakiss
8. Chase You
9. One Night
10. Shutup
11. Shootaz featuring Waka Flacka, Freeway & Kief Brown
12. Welcome To My Jungle
13. Loud featuring Jim Jones
14. What You Niggaz On
15. Putchu In Ya Place
16, King Me (remix) featuring Trae Da Truth
17. Back 4 The 1st Time featuring Spadeo
© 2014, @BWyche. All rights reserved.