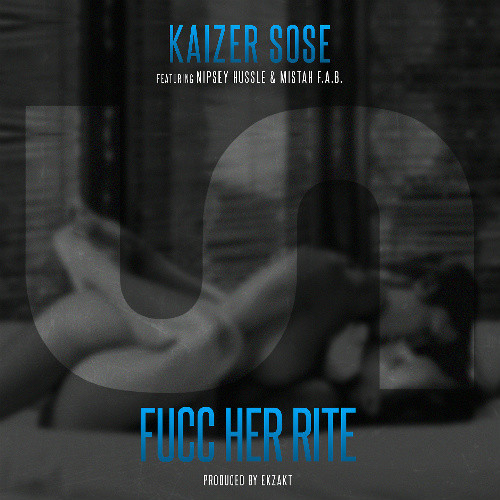 Rapper Kaizer Sose brings you another one to start your summer off right! Again teaming up with Nipsey Hussle & Mistah F.A.B. to bring you an official club banger, #FuccHerRite, off his debut project! The production is done by Tha Bay Area's own Ekzakt, who delivers that official Bay Area "Slap" turn up sound! Make sure you check this track out and share it, and also check out all the other tracks by Kaizer Sose!
Show love and support for Kaizer Sose and United Nations MG by purchasing your copy of "Fucc Her Rite" which will be available on iTunes on 6/9/2014. Thanks for the support! #Proud2Pay #Proud2Rep #Proud2Support
Follow them on Twitter @KaizerSoseMusic, @NipseyHussle, @MistahFAB & @EkzaktXL
© 2014, @BWyche. All rights reserved.