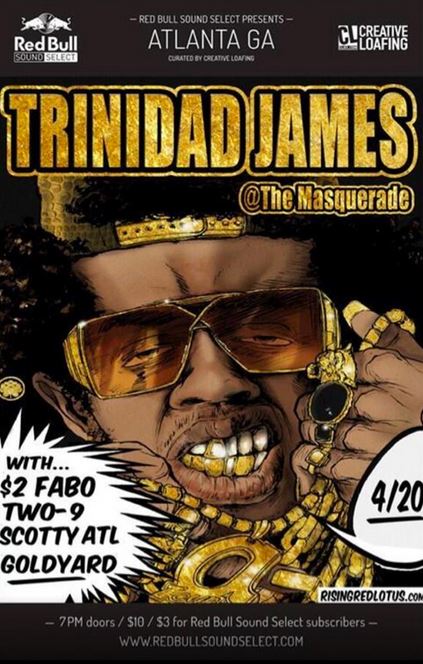 "It's still unclear when Trinidad Jame$'s debut album will arrive or what direction he'll take with it, but for now, he keeps the new music flowing with "B*tch Plea$e." It's a classic Southern trunk-rattler with fellow ATLiens Scotty, Goldyard and 2$ Fabo (yes, Fabo from D4L) riding in the back of the 'Lac. Consider this a warm-up for the foursome's show with Two-9 at the RBMA Sound Select Showcase at The Masquerade in Atlanta on April 20." – Andy B.
DOWNLOAD – Trinidad Jame$ x B*tch Plea$e Ft. Scotty, Goldyard & 2$ Fabo | PURCHASE – TICKETS TO SHOW.
via Miss Info
© 2014, @quinelleholder. All rights reserved.