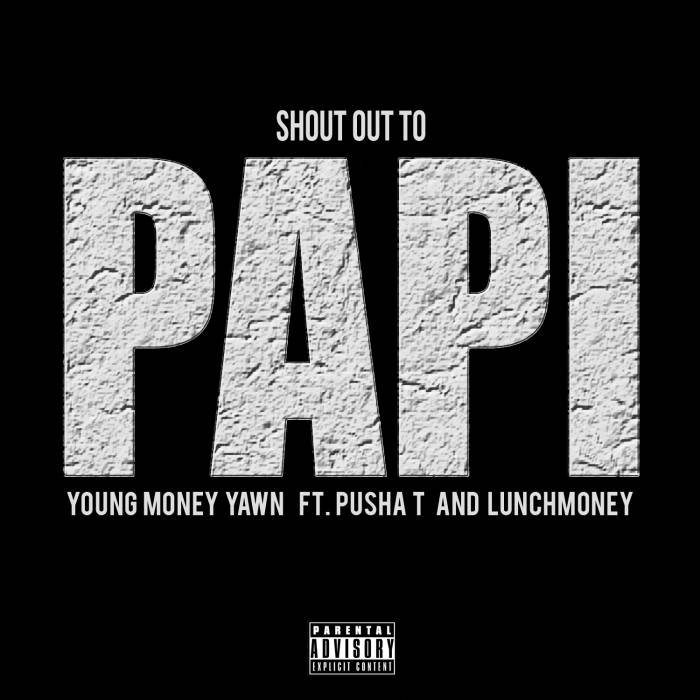 Every once in a while someone comes along and gives hope to the hopeless and inspiration to the uninspired; for the 757 area of Virginia that someone is Terrion Jones BKA Young Money Yawn. Raised in Norfolk, referred to as Shark City by those who reside there, in a little over a year the local street legend transitioned from a young entrepreneur into a rising rap icon. Passed the ceremonial torch by critically acclaimed Clipse member and successor Pusha T, Yawn is next in the natural order of Hip-Hop royalty from the Commonwealth state.
Following the signing to Dr. Luke's Kemosabe/RCA imprint, Young Money Yawn rolls out his Pusha T and LunchMoney assisted summer smash entitled
"Shout Out To Papi"
. The catchy Hunga produced record 
samples the theme song to popular 50's sitcom 
I Love Lucy
 and is sure to be an instant fan favorite
. Don't be ashamed, celebrate your connect and all they've done for you by streaming The FADER liberated track today!
DOWNLOAD – Young Money Yawn & Pusha T x Shout Out To Papi Ft. LunchMoney (Prod. By Hunga)
**Bonus**
© 2014, @quinelleholder. All rights reserved.