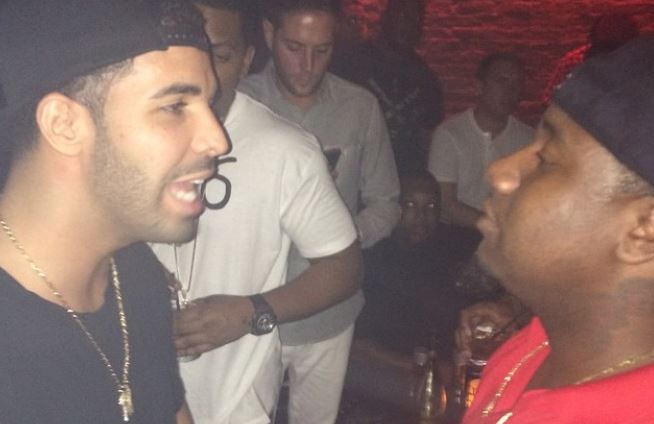 So less than 48 hrs. ago Murda Mook took to Instagram to reveal that Octobers Very Own HNIC, Drake has challenged him to a rap battle.
Initially when I heard the statement I thought lol yeah right cool caption but after witnessing Royce Da 5'9 get confirmation via Twitter I quickly realized we may be looking at the next main attraction for Total Slaughter II.
Who y'll got your money on for the friendly fight of wit and words, The Durag or The Canadian?
© 2014, @quinelleholder. All rights reserved.