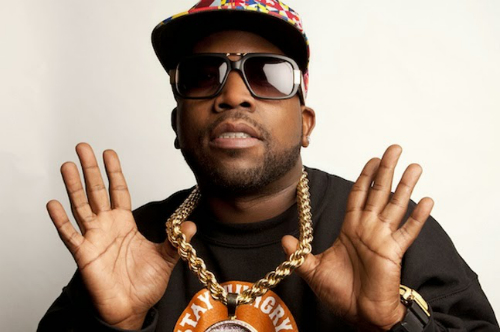 Big Boi has officially signed to a record label. The OutKast rapper has reunited with L.A. Reid and Sylvia Rhone at Epic Records. Last night while performing at Grey Goose's Le Melon flavor launch in New York City, he broke the news. "I just signed a deal with Epic Records," he told the Huffington Post, "Got a brand new situation. I signed the deal the day after the first Coachella date, that Saturday."
He went on to call L.A. Reid his mentor saying, "he understands my music. And one thing about L.A. Reid, there are no creative restraints. He trusts my ear and let's me make the music I want to make. We love being in business together. That's my big brother." It was Reid who signed OutKast to LaFace Records in1992.
© 2014, Julie Aly. All rights reserved.