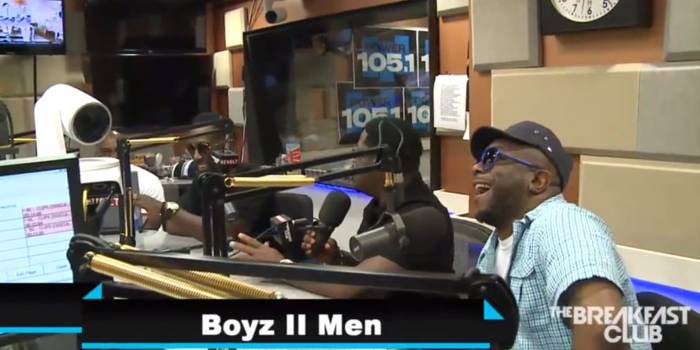 Earlier today, Philly legend's, Boyz II Men visited The Breakfast Club. The trio talked about making music for over twenty years, making commercials, their upcoming album, Collide, dropping on September 30th adn more. They even touched up on the other two members, celebrity friends and more.
They talked about linking up in 1987 lol.
© 2014, @BWyche. All rights reserved.