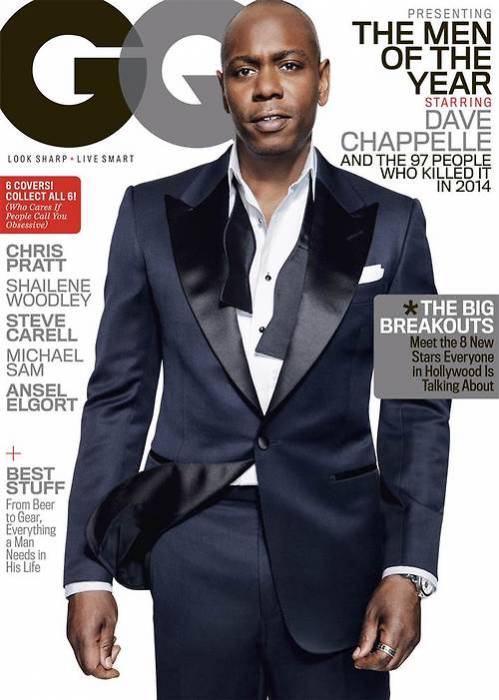 Arguably one of the best comics of our generation, this month highlights yet another milestone reached by the Comedy Central icon Dave Chappelle as he covers GQ magazines annual 'Men Of The Year' Issue.
Check out the well polished entertainer's new cover, who he shares with Michael Sam, Shailene Woodley, Steve Carrell & Ansel Elgort, above be sure to pick up your copy when it hits newsstands in New York and Los Angeles on November 18th and nationally November 25th!
© 2014, @quinelleholder. All rights reserved.