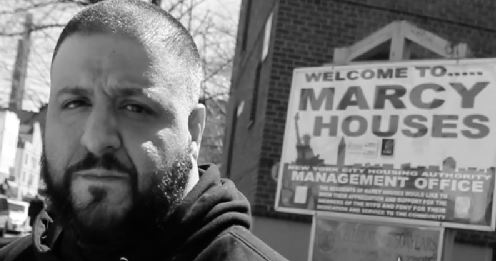 Watch below as DJ Khaled tells MTV's Rob Markman Jay Z will be on his new album and drops 'They Don't Love You No More' Promo Video!
"Rob Markman from MTV recently sat down with DJ Khaled for an interview but it didn't go as planned. Khaled is a good actor so this episode might be a scripted one but it's definitely entertaining. Around half way through the chat where Rob was asking him about his upcoming music plans, Khaled gets up and gets hyped about the hits he released past few summers. He then reveals that he has Jay Z featured on the first single from his forthcoming album. Khaled releases a promo video for the upcoming single 'They Don't Love You No More' featuring Jay Z." – Navjosh
via
HHNM
© 2014, @quinelleholder. All rights reserved.