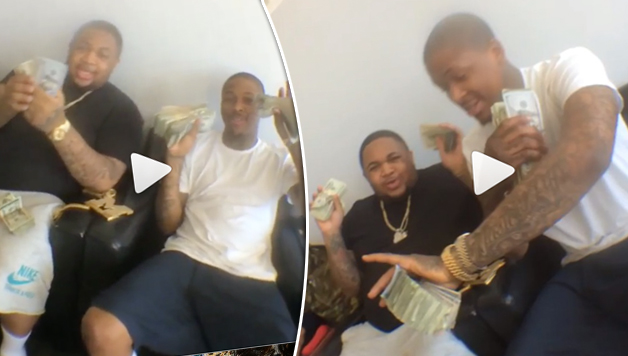 Sunday night in the Bay, YG & DJ Mustard performed. There is footage of an altercation that appeared to have happened on stage. Its rumored that Mistah F.A.B.
Below is the footage of the scuffle.
DJ Mustard just posted a video on Instagram denying any altercation, with the caption reading, "Who got robbed last night @yg who got slapped @yg ??? Kill the noise !!!! We walked in the same way we walked out !!!! #MKL #10summers !!! Much love to all the real niggas in the bay !!!."
YG then posted the same video on his instagram denying the reports that either of them got robbed or slapped.
© 2014, @BWyche. All rights reserved.