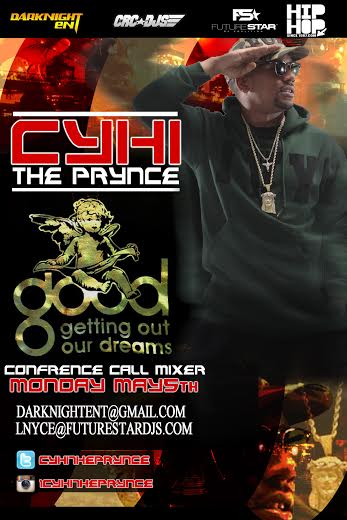 Darknight Entertainment, #FutureStarDjs and HHS1987.com come together to present The CyHi The Prynce Conference Call Mixer. The purpose of tonight's conference call is for industry taste-makers as well as fans of the G.O.O.D Music/Def Jam Recordings artist to gain insight on what he has coming up and then open the floor to perspective questions in order to help push his movement further as we head into the mid point of 2014. The call is open to the public and will be recorded for media purposes. Special shout out to @Mike_Brinks & The Future Star Djs for making this possible !!
DATE: 5.5.14
TIME: 9PM | Est.
LOCATION: N/A
EVENT: The @CyHiThePrynce Conference Call Mixer
COORDINATOR(S): @BatmanVaPromotr / @DarknightEnt x #FutureStarDjs – @Lnyce x @CrcDjs x @HipHopSince1987
TYPE: PUBLIC
FLYER DESIGN: @maino_daplug
DIAL IN NUMBER: 559-726-1200
ACCESS CODE: 564907
**Also be sure to catch CyHi on his Hystori Tour kicking off May 25th and download + stream his Black Hystori Project | here!**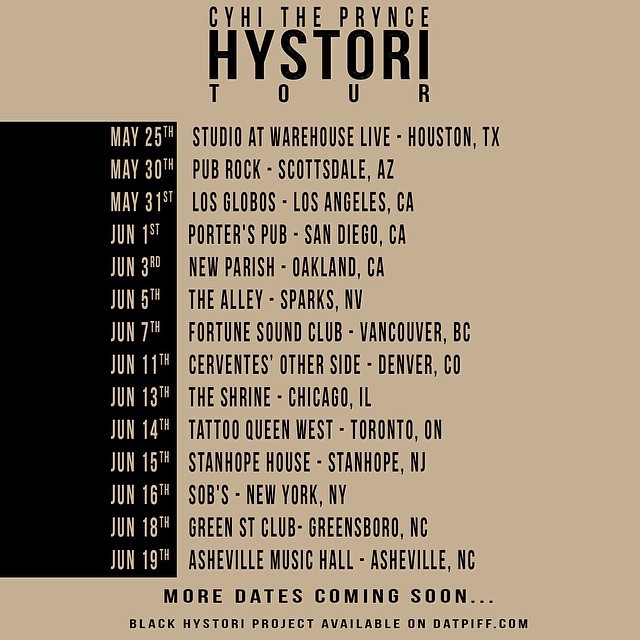 © 2014, @quinelleholder. All rights reserved.