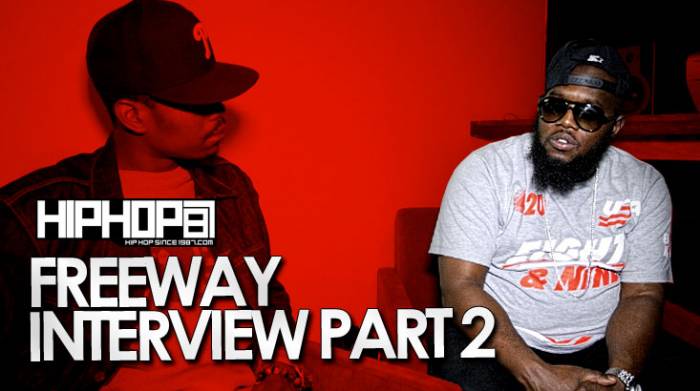 Here is part two of HHS1987's exclusive with Philly mainstay and State Property alumnus Freeway. Philly Freezer sat down with our very own E-Money to discuss his current record label status, being independent, releasing albums on Babygrande Records and his upcoming collaborative LP, 'Highway Robbery', with Bay Area-based emcee Tha Jacka.
Freeway also spoke on his relationships with Jay Z & Dame Dash, incarcerated Rocafella alumni Biggs and Beanie Sigel, having his own stable of artists, what he'd still like to accomplish in his storied career and much more.
Check out the interview below and be on the lookout for more exclusive content that you can only find here on HHS1987.
If you haven't seen part one of our exclusive, watch below:
© 2014, @BWyche. All rights reserved.