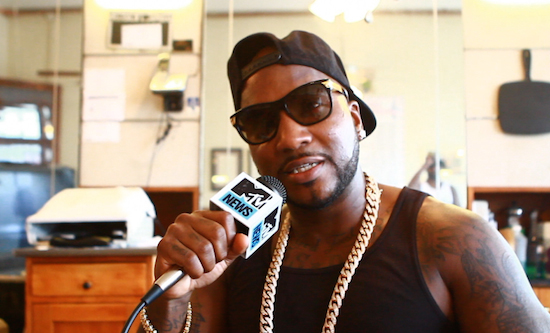 While on the set of his "Me Ok" video shoot, MTV got Jeezy to talk about his newest single "Seen It All." He talks about how this record was suppose to be on Jay's Magna Carta Holy Grail album but it kept it for his album.
Jeezy also said "We got on the phone and [Jay] was like, 'Yo, Jeezy, when I was writing the verse I had tears in my eyes, man,' because it took him so far back to Marcy. Every bar in that song was real — I put my hand on the bible."
Jeezy talks about his new album, YG success, his fallout with Freddie Gibbs & more with Elliott Wilson here.

© 2014, @BWyche. All rights reserved.