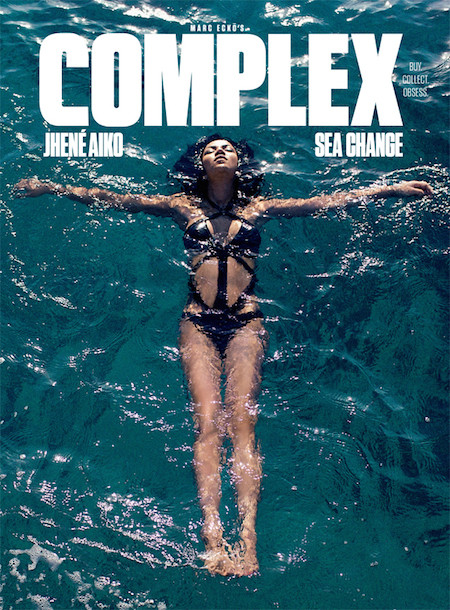 With Camron and A-Trak appearing on the first issue of Complex Magazine's April/May issue, Jhene Aiko will be appearing on the second cover of the magazine. In her cover story, the songstress talks about her rise in music world, her daughter Namiko Love, her relationship with Drake, Buddhism, and more.
"The Sailing Souls mixtape, that was the height of me going through all of this stuff," Jhené recalls. "I'd just had my daughter and I was working at a vegan café and I wanted to do this mixtape, so I was recording after work. I just needed to release all my frustration and my heartache and pain. It's [easier] for me to write about that type of stuff than [happiness]."
Read the full cover story here.
© 2014, miixtapechiick. All rights reserved.