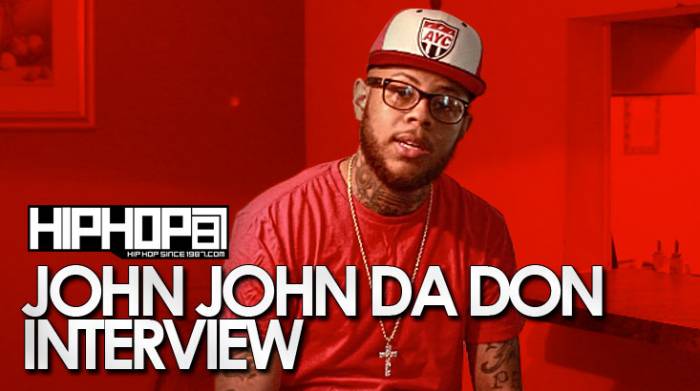 Here is HHS1987's exclusive with reputed, Yonkers-bred battle rapper John John Da Don. John John welcomed our cameras into his home recently to discuss a number of topics including his new mixtape, 'Once Upon A Don', his appreciation for and desire to be included in the 'Total Slaugher' reality show and pay-per-view battle event, his thoughts on Murder Mook's victory over Loaded Lux, Daylyt's performance antics and his own assessment of his recent battle with Reed Dollaz.
John John also took time to speak on Joe Budden's loss to Hollow Da Don, why he thinks mainstream rappers should steer clear of battle rap, his desire to "kill the shit" out of Cassidy and much more.
Watch our the interview below and be on the lookout for more exclusive content that you can only find here on HHS1987.
© 2014, @BWyche. All rights reserved.