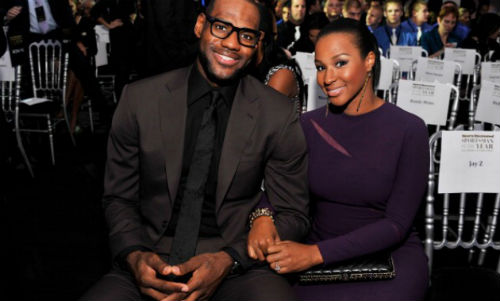 Miami Heat president, Pat Riley, has announced that LeBron and his wife Savannah are expecting a baby girl! The basketball star and his wife already have two boys, so I'm sure a baby girl will be a nice change. Riley made the announcement on Thursday post losing the NBA championships. "Savannah now is going to have a little baby girl to join her in the fight against the two boys and LeBron, which she needs."
Congratulations to the couple!
© 2014, Julie Aly. All rights reserved.