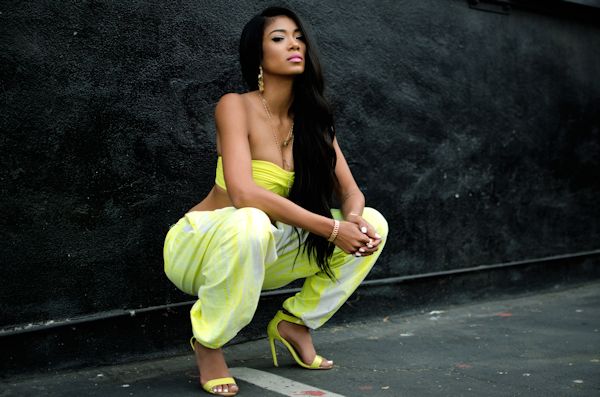 With her little sister's debut album, Souled Out, dropping in August, Mila J creeps up right behind her. The California songstress has announced that her debut EP, M.I.L.A (Made In Los Angeles) is set to drop in September.
Jamilla will be dropping her second single, "My Main," in a few weeks on iTunes and will feature Grand Hustle's first lady Iggy Azalea.
"It's another love song, relationship-based song, but it's really about me being there for my dude and going through the hard times," Mila told Rap Up TV.
Not only will M.I.L.A (Made In Los Angeles) feature Iggy, but you can also expect guest appearances made by B.O.B. on a track called, "Champion" and Problem on a record called "Pain In My Heart"
In the meantime, catch Mila J on Trey Songz's new album, Trigga, and B.O.B's new project, No Genre 2.
© 2014, miixtapechiick. All rights reserved.