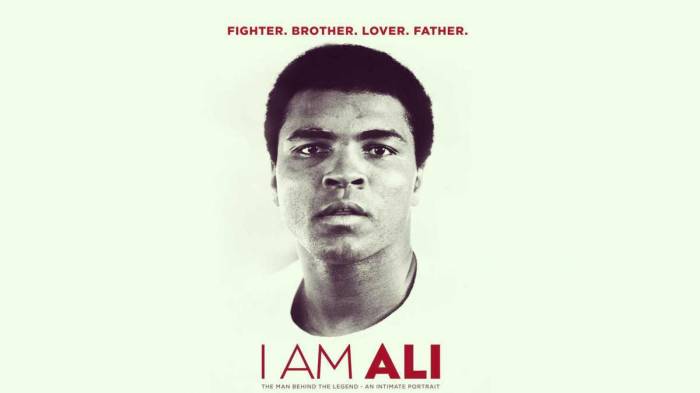 Muhammad Ali is a name known and revered the world over for his feats and fancy inside the ring.
I AM ALI – a documentary releasing to Blu-ray and DVD on November 11  – reveals the personal side of the champion Muhammad Ali through interviews and testimonials from George Foreman, Mike Tyson and the Ali family.
Synopsis: From the producers of the award-winning SEARCHING FOR SUGARMAN comes an intimate and heart-warming look at the man behind the legend – as we've never seen Ali before.  I AM ALI is told through exclusive, unprecedented access to Ali's personal archive of 'audio journals' combined with touching interviews and testimonials from his inner circle of family and friends, including his daughters, son, ex-wife and brother, plus legends of the boxing community including Mike Tyson, George Foreman and Gene Kilroy. Experience Ali's extraordinary story, as a fighter, lover, brother, father- told from the inside for the very first time.
© 2014, Eldorado2452. All rights reserved.