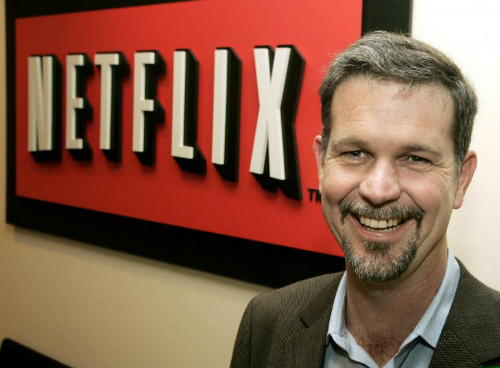 Reed Hastings, CEO of Netflix, has made a bold statement by claiming that "broadcast TV will probably last until 2030." Hastings is basing his statement from a recent study conducted by Centris Marketing Science's research and consulting firm. The study shows that there was a surge in Netflix viewers and that 72% of the company's American customers have watched at least a partial amount of their original programming.
Netflix originals such as House of Cards, Hemlock Grove, and Orange Is The New Black have been very successful and have drawn in viewers, especially in the third quarter. However, the study does not express which shows were viewed or how much of a series subscribers watched. According to CMS, 57% of Netflix watchers stated the original content to be a major factor in their subscription.
Hastings has already gone on record of saying "over the coming decades internet TV will replace linear TV," after networks such as HBO, Showtime, CBS, and more launched their own standalone apps. In a speech in Mexico City he claimed, "broadcast TV will probably last until 2030. It's kind of like the horse-you know, the horse was good until we had the car."
© 2014, Julie Aly. All rights reserved.