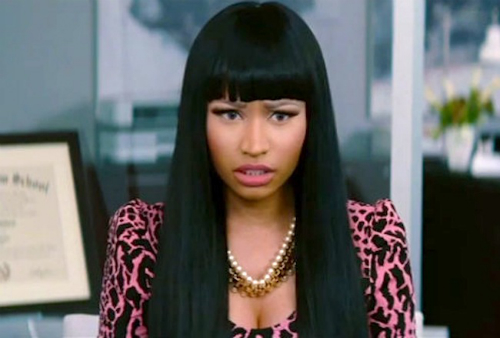 Nicki Minaj can add another #1 to her already impressive resume. The rapper shifted gears and made her big screen debut in The Other Woman. The Nick Cassavetes directed movie beat out Captain America: The Winter Solider to take the #1 spot.
Nicki stars along with Cameron Diaz, Leslie Mann, Kate Upton, Don Johnson, Taylor Kinney, and more. The Young Money MC portrays Lydia, Cameron Diaz's assistant who dated a married man while married herself. The film has already brought in $24.7 million, making back it's $40 million budget. The target audience who attended the flick were 75% female and 65% over the age of 25. I've heard nothing but good things about the movie, despite it having bad ratings.
© 2014, Julie Aly. All rights reserved.