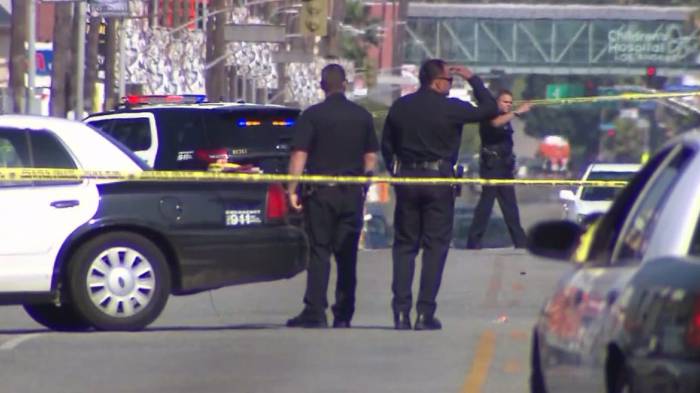 When will it stop. On Monday evening, in Los Angeles a unarmed black man by the name of Ezell Ford was shot by the LAPD and Ford passed away late last night.
According to KTLA:
Officers responded to a report of a possible officer-involved shooting at the intersection of West 65th Street and South Broadway (map) at 8:12 p.m. Monday, Lt. Ellis Imaizumi of the Los Angeles Police Department said Monday evening.
Patrol officers had "conducted an investigative stop" in the 200 block of 65th Street, and "during the stop a struggle ensued" and police opened fire, an LAPD news release issued midmorning Tuesday stated.
Ford's shooting death is currently under investigation. Stay tuned to HHS1987 for more news on the death of Ezell Ford.
© 2014, Eldorado2452. All rights reserved.