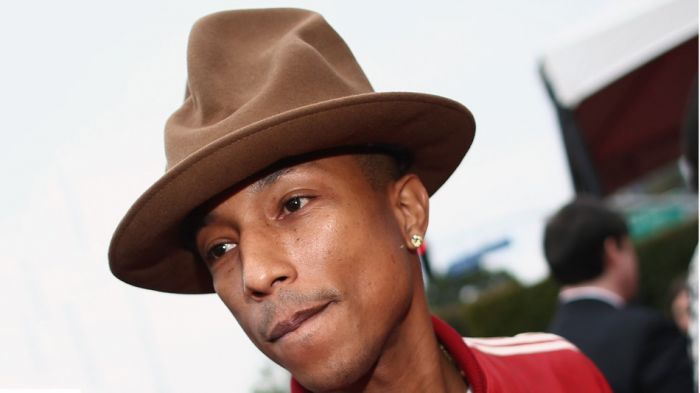 During the 56th Annual Grammy's that took place January 25th, producer-rapper-singer Pharrell was a trending topic on Twitter and other social networks due to his hat.
Oblivious to the attention, Pharrell stated at Los Angeles radio station Power 106, "I was just wearing a hat. You just never know those things."
"I rest good knowing it's just me expressing myself," he continued, speaking of the hat that he says was made by Vivienne Westwood "as an ode to" Malcolm Mclaren. "I just don't understand people who live in a box and are really comfortable saying, 'Me too.' It's so weird to me."
One topic that happened to come up was the Clipse 2006 track, Mr. Me Too, which Pharrell and Chad Hugo produced as The Neptunes. Pharrell began to speak on how the two's relationship had progressed over the years.
"Chad is working," Pharrell said. "We've both been super busy…He's gettin' it. He's workin' on a bunch of projects and we'll be doing a couple of them together as well. He needed to spend more time around his family, his son and his daughter and I understood that, but he's still gettin' it in…Chad is a genius."
Spotted: HipHopDX

© 2014, miixtapechiick. All rights reserved.