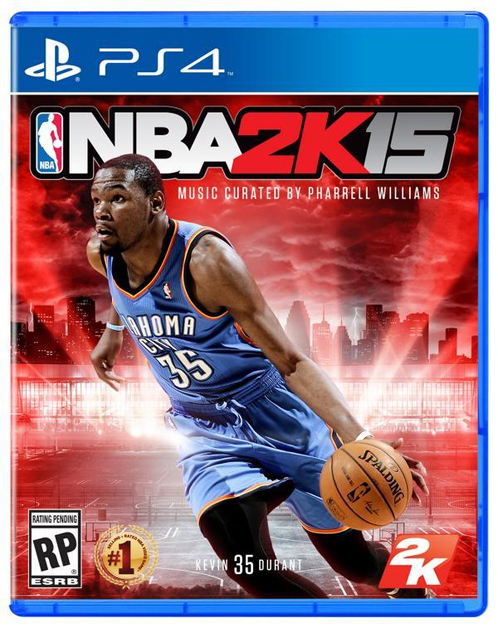 Many NBA2k basketball fans had their doubts on just what Pharrell Williams would put together when he was selected to curate the 2k15 soundtrack but once again he has not disappointed us. Pharrell has chosen some of his personal favorites as well as a few hip-hop classics. Check out Pharrell's NBA 2K15 soundtrack. NBA 2k15 hits shelves on October 7th.
Scenario" – A Tribe Called Quest
"Planet Rock" – Afrika Bambaataa & Soulsonic Force
"Hot 'n Cold" – Basement Jaxx
"River Styx" – Black Rebel Motorcycle Club
"Dangerous" – Busta Rhymes
"Grindin'" – Clipse
"Romantic Rights" – Death from Above 1979
"Personal Jesus" – Depeche Mode
"Mama Used to Say" – Junior
"Doo Wop (That Thing)" – Lauryn Hill
"Team" – Lorde
"Aerosol Can" – Major Lazer f. Pharrell
"On & On" – Missy Elliott
"Spiderwebs" – No Doubt
"Love Runs Out" – OneRepublic
"Hunter" – Pharrell
"Can I Have It Like That" – Pharrell
"How Does It Feel?" – Pharrell
"Shut 'Em Down (Pete Rock Remix)" – Public Enemy
"Seventeen Years" – Ratatat
"Suck My Kiss" – Red Hot Chili Peppers
"Creator" – Santigold
"Drop It Like It's Hot" – Snoop Dogg
"Set It Off" – Strafe
"Everlasting Light" – The Black Keys
"House of Jealous Lovers" – The Rapture
"Under Cover of Darkness" – The Strokes
© 2014, Eldorado2452. All rights reserved.