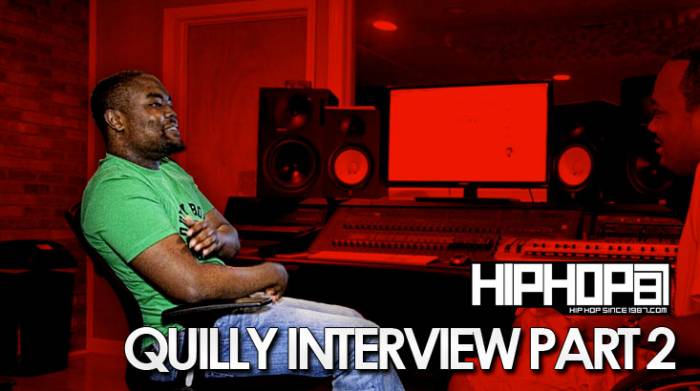 Here is part two of our exclusive with Uptown Philly representer Quilly. Quilly sat down with our very own B. Wyche to discuss all things concerning his new, self-titled independent album and made sure to give us an exclusive preview of what listeners can expect.
Quilly spoke at length about the making of records like "Same Me" and "Prince Akeem", and highlighted "Intro" and "County Boys" as sleeper tracks that fans should double back on.
Quilly also spoke on his plans to shoot visuals for "Fighting It" and "The Babies", featuring Vodka, and to release the video for "Trapper Rapper", which has already been shot.
Quilly's new project, Quilly, is in stores now, available for purchase here and you can stream it here. Don't forget to checkout his 22 minute Power 99 Come Up Show freestyle here.
Check back for part three of our exclusive, dropping soon.
Watch part one of our exclusive below.
© 2014, Dessy Weegar. All rights reserved.