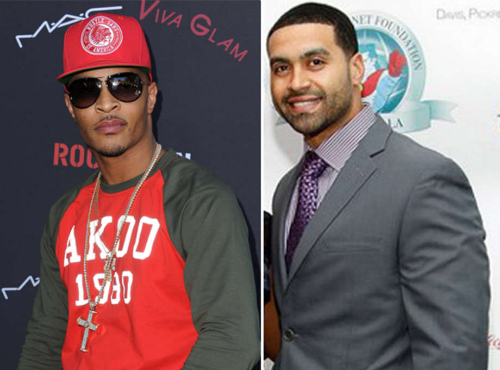 T.I. has confronted Apollo Nida, one of the husbands from Real Housewives of Atlanta, after Nida accused Tip of snitching. Apollo has plead guilty to wire and bank fraud. Nida, who is married to Phaedra from the show, cooperated with the FBI as an informant in hopes of lightening his possible sentence. On Twitter, someone asked Nida about being a snitch in which he replied, "Ur dumb as f- its standard language in a federal plea agreement Michael Vicks TI's plea It's the same language different charge."
As everyone should know by now, T.I. is never one to stand down from anything and is seriously against being called a snitch. The Hustle Gang rapper caught up with the reality star in the parking lot of Atlanta strip club, Blue Flame, and confronted him about his allegations. The confrontation was caught on tape and Tip is heard telling Apollo to clear up his remarks. After he was called out for his remarks, Apollo took to Twitter to say: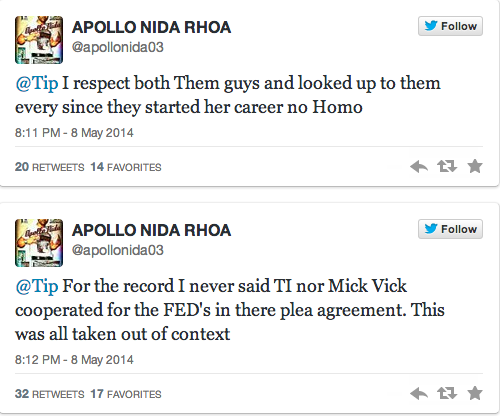 © 2014, Julie Aly. All rights reserved.