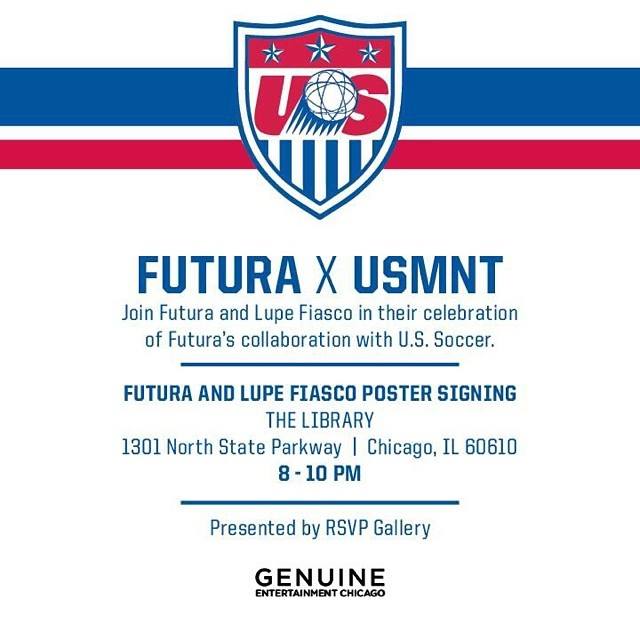 Tonight, during the 2014 FIFA World Cup, Team USA battles it out with Ghana at 6pm. Also, if you're in the Chicago area, Lupe Fiasco(the U.S. Soccer Men's National Team Music Director), and artist Futura(the Art Director for the Men's National Team's 2014 FIFA World Cup campaign), will be signing posters in celebration of Futura's collaboration at The Library in Chicago.
#UPDATE (credit:  Chicago Tribune)
Soccer fans will gather in Grant Park today to watch the U.S.-Ghana World Cup game at 5 p.m. It's the first of three live viewing parties of the scheduled U.S. games that will be held in the park.

The game will be shown on a 19-by-33-foot, high-definition screen. Festivities will kick off at noon with food and drinks including beer, music, an appearance by Grammy Award-winning emcee Lupe Fiasco with artist Futura, and "limited edition" memorabilia, according to U.S. Soccer. ESPN will feed live shots of the crowd during the game…
© 2014, Cymandye. All rights reserved.