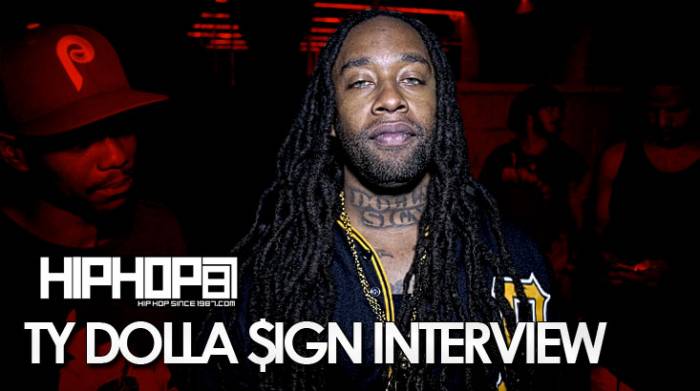 Here is HHS1987's exclusive with West Coast-based singer/songwriter Ty Dolla $ign. We had a chance to speak to Ty$ backstage at the 'Under The Influence' Tour and he filled in our very own E-Money on all the latest.
After hyping the incredible tour experience, Dolla $ign discussed the success of his  Beach House EP and the "Or Nah" remix, and his plans to continue his banner year with "Shell Shocked", the lead single from the new Teenage Mutant Ninja Turtle movie soundtrack featuring label mates Wiz Khalifa & Juicy J.
The crooner also touched on his upcoming Sign Language mixtape, his forthcoming debut album, Free TC, and his choice between his and Wiz Khalifa's namesake weed strains.
Watch the interview below and be on the lookout for more exclusive content you can only find here on HHS1987.
Check out our in-depth exclusive with the Cali song maker in March
© 2014, Dessy Weegar. All rights reserved.