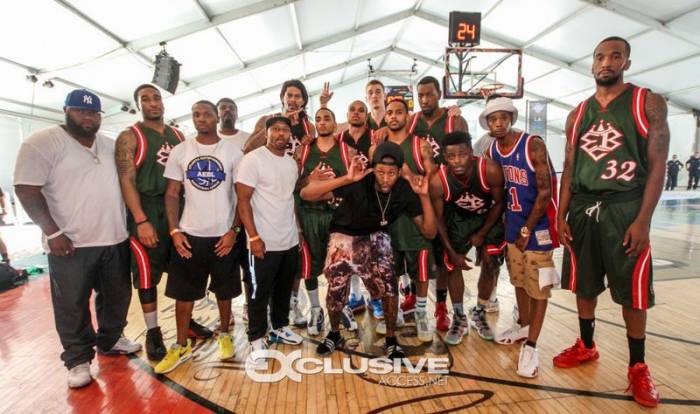 Recently, AEBL was invited to participate and successfully claimed the title in the South Beach Invitational. This national tourney was hosted by the EBC Rucker Park and sponsored by BACARDI. As the name suggests, the tournament was held on Miami's South Beach, and in addition to "Team ATL" (aka AEBL) other squads included Miami, Los Angeles, and New York City.
After successfully defeating Miami, AEBL's Coach 2 Chainz led the team in the finals against Coach French Montana's NYC squad. Although competition was fierce, former LA Laker and current NY Knicks guard Shannon Brown maintained ferocity within Team ATL. With key support from the three-point marksman Spencer Dixon, Atlanta was able to battle back from a 10-point deficit to secure the $25,000 grand prize. For additional information, including team players and corresponding photographs from the event, please see below.
Team ATL roster included AEBL players: Shannon Brown, Spencer Dixon, Cam Tatum, Markeith Cummings, Jermearo Davidson, Josh Sparks, Brandon Armstrong, Chris Cromartie, Waylo Jones.
VIP guests and attendees included: 2Chainz, French Montana, Jadakiss, Jim Jones, Pusha T, Shannon Brown, Lil Terio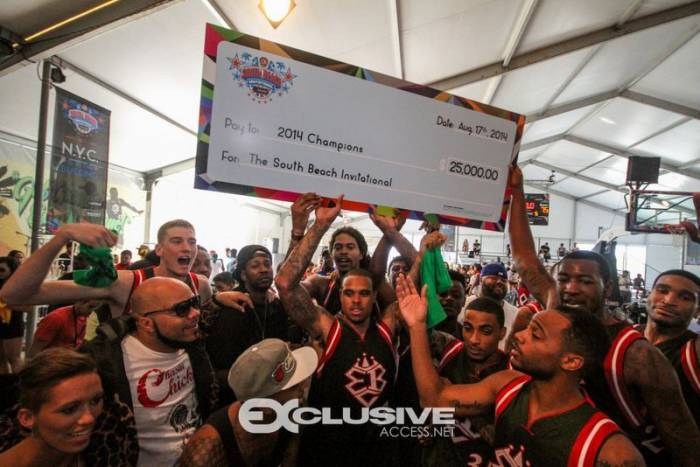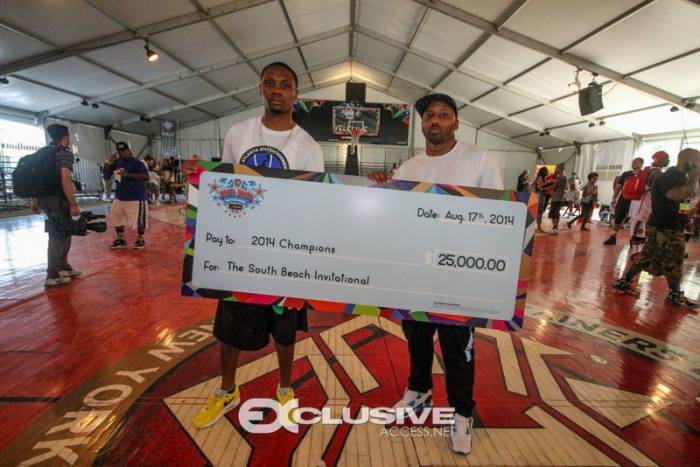 © 2014, Eldorado2452. All rights reserved.