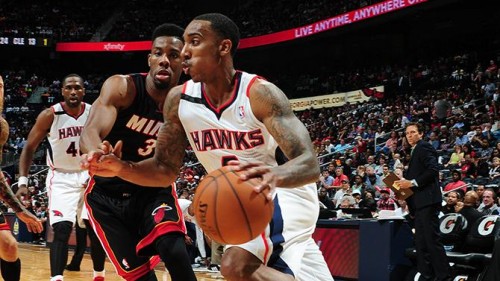 After looking as if they had packed it end for the season, the Atlanta Hawks have been playing their best basketball of the season during these final two weeks of the regular season.
The Hawks, in large part thanks to a big home win last night against the two time defending champion Miami Heat are playoff bound. The Atlanta Hawks despite being under .500 with a record of (37-43) have wrapped up the eighth seed in the Eastern conference playoffs and they will face either the Miami Heat or Indiana Pacers in the first round of the postseason next weekend. This is the seventh straight postseason berth for Atlanta and that is currently the longest streak in the NBA.
With the Hawks win, Carmelo Anthony and his New York Knicks have been eliminated from the playoff race. This will be the first time in Carmelo's NBA career that one of his teams don't make the playoffs. Pick up your Atlanta Hawks postseason tickets here.
© 2014, Eldorado2452. All rights reserved.